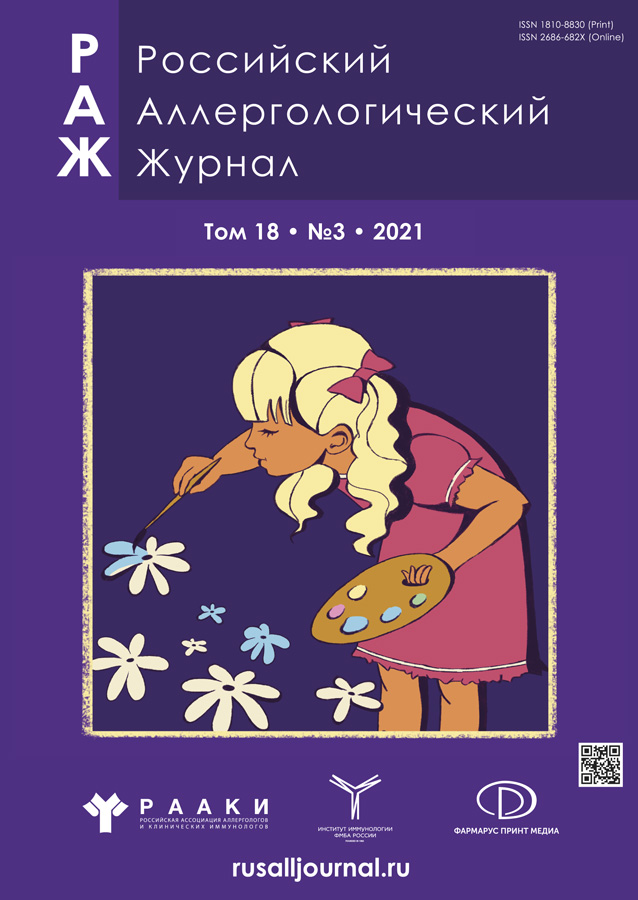 Russian Journal of Allergy
About
The aim of the journal is to promote scientific achievements in allergology and clinical immunology, to publish original articles, reviews, lectures, information for practitioners, interesting case reports as well as reports about congresses, conferences and meetings. Any reader may find new scientific and practical information in the field of allergology and clinical immunology, share his experience, get needed knowledge on clinical practice.
RJA is intended for practicing allergologists, immunologists, research scientists, students and teachers of the departments of allergology and immunology at higher education institutes and faculties of postgraduate education, for other professionals working in related fields and showing interest in this field of medicine.
Editor-in-Chief
Natal'ya I. Il'ina, MD, Dr.Med.Sc., professor
(ORCID iD: 0000-0002-3556-969X)
Indexation
Russian Science Citation Index, Google Scholar, Ulrich's Periodicals Directory, WorldCat, VINITY, NLM Catalog.
Open Access & Publication frequency
Green Open Access (Delay Open Access with 24 months embargo); publish quarterly since 2019 (bimonthly since 2004).
Peer-Review & APC
Double blind; no article processing charge.
Founders
Russian Association of Allergologists and Clinical Immunologists (RAACI)
National Research Center "Institute of Immunology" FMBA of Russia
Pharmarus Print Media publishing house.
From Editor-in-Chief, prof. N.I. Il'ina
Announcements
No announcements have been published.