«Possibilities of a unified approach to the treatment of IgE-associated respiratory diseases. Clinical Experience exchange».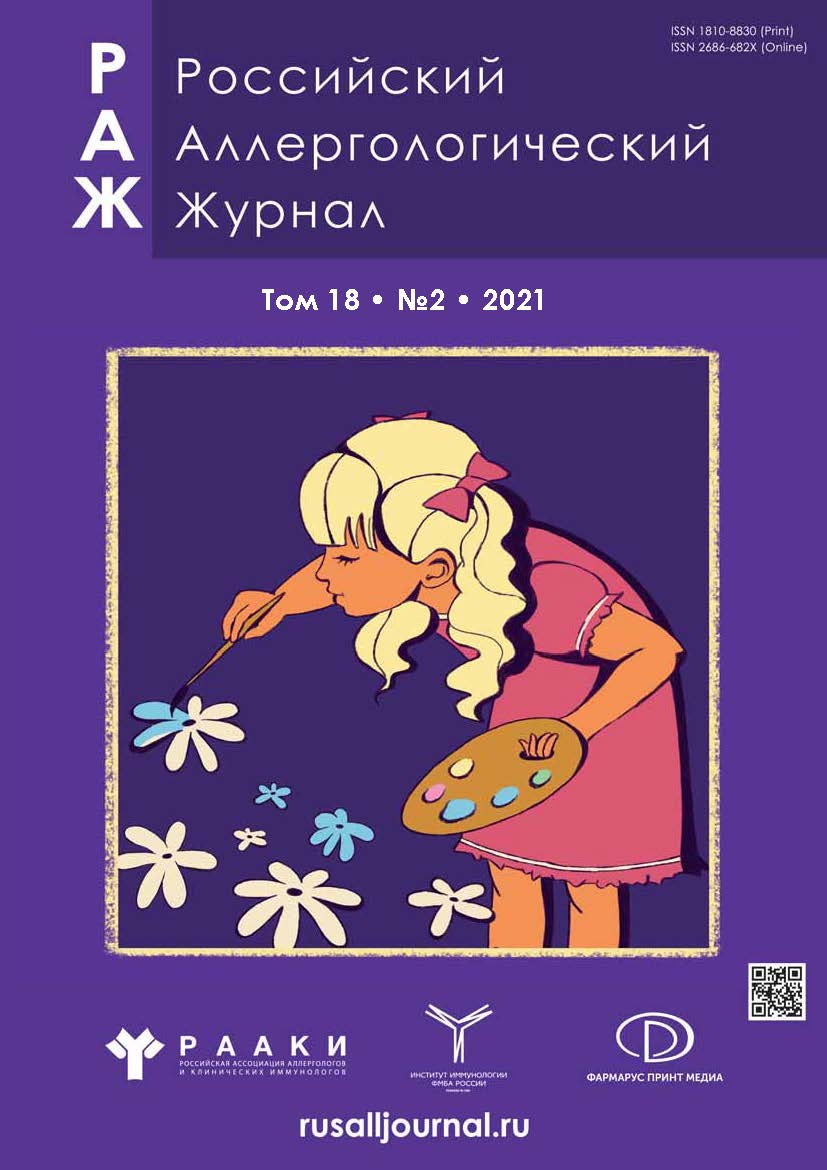 Authors: Ukhanova O.P.1, Karamishev D.V.2, Ryabova K.A.3, Hanova F.4
Affiliations:

Stavropol Regional Clinical Hospital
Moscow Regional Research Clinical Institute named by M.F. Vladimirskiy
The First Sechenov Moscow State Medical University
The National Medical Research Center for Otorhinolaryngology of the Federal Medico-Biological Agency of Russia

Issue: Vol 18, No 2 (2021)
Pages: 138-148
Section: Case reports
Cite item
Full Text

Open Access

Access granted

Subscription or Fee Access
Abstract
Inflammatory diseases of the upper and lower respiratory airways, such as allergic rhinitis, nasal polyposis, bronchial asthma have common proinflammatory mechanisms, mediated by IgE-dependent cascade of inflammation. Concurrent existence of asthma and allergic rhinitis and/or nasal polyposis increases clinical symptoms severity, disease course aggravation and eventually disease control loss for the patient. Anti-IgE-therapy is pathogenetically justified effective and safe therapeutic option for various patient groups. Today principles of interdisciplinary approach are in practice to target upper and lower respiratory diseases management, which determines the success of biological therapy. ENT, pulmonology and allergy specialists define patient management tactics in close collaboration taking into consideration diseases manifestation. The proven efficacy and safety of оmalizumab makes this drug a universal tool to achieve IgE-associated diseases control and an alternative solution for surgical intervention and therapy with systemic corticosteroids.
Full Text

Supplementary files
Supplementary Files
Action
2.
Fig. 2. The dynamics of rhinosinusitis with nasal polyps according to paranasal sinuses CT scan (September 2018 – September 2020): a ― image after endoscopic polysinusotomy was performed in September 2018 (polypous mass in maxillary, sphenoidal sinuses, in ethmoid sinuses); b ― image 24 month from the start of anti-IgE therapy (only parietal mucosal thickening in maxillary, sphenoidal sinuses, in ethmoid sinuses with airness restoration in paranasal sinuses).