Primary immunodeficiency in a child with heterotaxy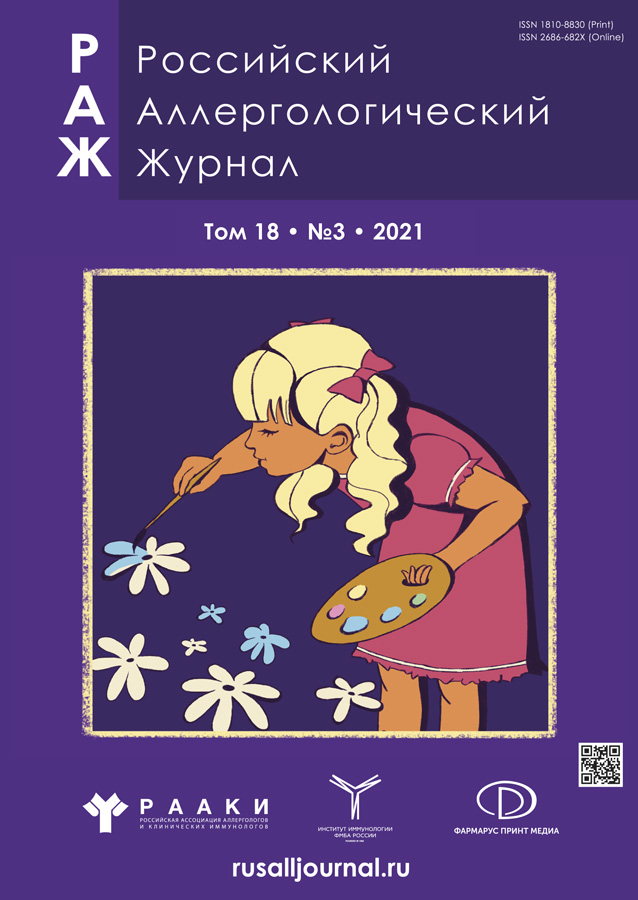 Authors: Pavlova T.1,2, Shinkareva V.M.2
Affiliations:

Irkutsk State Medical Academy of Postgraduate Education – Branch Campus of the Russian Medical Academy of Continuing Professional Education
Irkutsk State Regional Children's Clinical Hospital

Issue: Vol 18, No 3 (2021)
Pages: 120-125
Section: Case reports
Cite item
Full Text

Open Access

Access granted

Subscription or Fee Access
Abstract
Heterotaxy is a complicated symptom complex in which the location of the main internal organs differs from their normal and complete mirror reflection. Ivemark syndrome is a combination of spleen agenesis with congenital heart disease and abnormalities in the location of the abdominal organs. The exact reason is unknown, with mostly sporadic cases. This paper discusses the genetic, infectious, and toxic factors that damage the differentiation of embryonic tissues between days 31 and 36 of embryogenesis.
The article presents a clinical observation of a patient with Ivemark syndrome, illustrating the difficulties of diagnosing congenital malformations. The peculiarity of this clinical case was determined by the combination of the syndrome with primary immunodeficiency and vascular malformation. Ivemark syndrome is a rare disease; therefore, the awareness of primary care physicians in relation to this pathology is low. Early diagnosis of primary immunodeficiency before a child is at risk of infection is extremely important. A sample case of pharmacological correction, which prolonged the patient's life, was presented.
This clinical case is published in the Russian Journal of Allergy to acquaint the readership with an extremely rare disease, with which, in all likelihood, the readers of the journal may not be familiar or not familiar enough. However, Ivemark syndrome in combination with a primary immunodeficiency, some evidence of which is given in the article, can be encountered in the practical work of an allergist-immunologist.
Full Text

About the authors
Irkutsk State Medical Academy of Postgraduate Education – Branch Campus of the Russian Medical Academy of Continuing Professional Education; Irkutsk State Regional Children's Clinical Hospital
Author for correspondence.
Email: tabopav@rambler.ru
ORCID iD: 0000-0003-3403-4447
SPIN-code: 4893-7250

MD, Cand. Sci. (Med.)
Russian Federation, 100 Yubileyniy residential district, Irkutsk, 664049; Irkutsk
Irkutsk State Regional Children's Clinical Hospital
Email: vm_shinkareva@mail.ru
ORCID iD: 0000-0003-4496-4066

MD
Russian Federation, Irkutsk
References
Konstantinidou A, Sifakis S, Koukoura O, et al. Pancreatic aplasia in a fetus with asplenia-cardiovascular defect-heterotaxy (Ivemark syndrome). Birth defects research. Part A. Clinical and Molecular Teratology. 2008;82(8):601–604. doi: 10.1002/bdra.20467
Hrusca A, Rachisan AL, Lucian B, et al. Ivemark syndrome-a rare entity with specific anatomical features. Rev Med Chil. 2015;143(3):383–386. doi: 10.4067/S0034-98872015000300014
Ezhova VV, Pavlenko LI, Voinceva AA, Bakulina EG. Prenatal diagnosis ofrare congenital malformations and syndromes. Ivemark syndrome. Prenatal Diagnosis. 2011;10(3):243–246. (In Russ).
Medvedev MV, Romanenkova OS, Grammatikova OA, et al. Right atrial isomerism: a multicenter analysis of 12 prenatal diagnosis cases. Prenatal Diagnosis. 2016;15(2):102–108. doi: 10.21516/2413-1458-2016-15-2-102-108. (In Russ).
Sokolnik VP. Molecular basis of several lung malformations. Medical Journal. 2018;63(1):46–50. (In Russ).
Medvedev MV, Romanenkova OS, Belyaev AV, et al. Left atrial isomerism: a multicenter analysis of 24 prenatal diagnosis cases. Prenatal Diagnosis. 2016;5(1):19–25. (In Russ).
Kumar I, Bhatia A, Sodhi KS, Khandelwal N. Partial anomalous hepatic venous drainage into left-sided atrium with right isomerism: A case report with review of literature. Indian J Radiol Imaging. 2017;27(2):177–180. doi: 10.4103/0971-3026.209208
Würfel C, Brückner S, Aust DE, et al. Intestinal microvascular malformations and congenital asplenia in an adolescent possibly expanding the phenotype of Ivemark syndrome. Eur J Gastroenterol Hepatol. 2011;23(12):1258–1261. doi: 10.1097/MEG.0b013e328349e28a
Erdem SB, Genel F, Erdur B, et al. Asplenia in children with congenital heart disease as a cause of poor outcome. Cent Eur J Immunol. 2015;40(2):266–269. doi: 10.5114/ceji.2015.5284
Agarwal H, Mittal SK, Kulkarni CD, et al. Right isomerism with complex cardiac anomalies presenting with dysphagia ― a case report. J Radiol Case Rep. 2011;5(4):1–9. doi: 10.3941/jrcr.v5i4.702
Petitpierre F, Alberti N, Raffray L, et al. Acute pulmonary embolism revealing Ivemark syndrome in an adult. Diagn Interv Imaging. 2013;94(3):333–335. doi: 10.1016/j.diii.2012.11.001
Mishra S. Cardiac and non-cardiac abnormalities in heterotaxy syndrome. Indian J Pediatr. 2015;82(12):1135–1146. doi: 10.1007/s12098-015–1925-x
Supplementary files
There are no supplementary files to display.