Janus kinase inhibitors efficacy for the treatment of adult atopic dermatitis in real clinical practice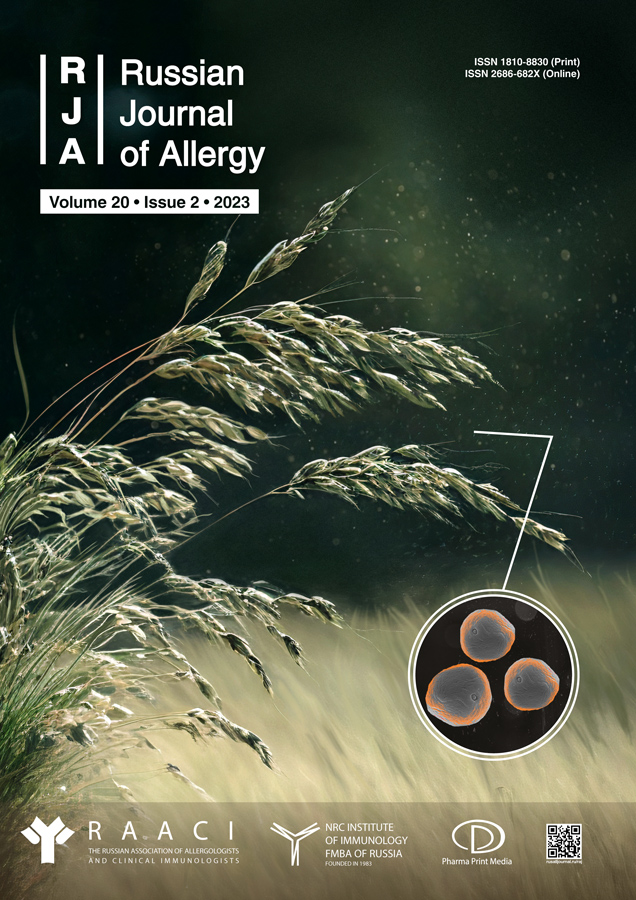 Cite item
Full Text

Open Access

Access granted

Subscription or Fee Access
Abstract
Atopic dermatitis is a common chronic dermatosis characterized by a wide variability of endotypes and phenotypes.
Approaches to the treatment of atopic dermatitis are currently undergoing significant changes, especially in patients with moderate and severe forms of atopic dermatitis. JAK inhibitors according to the results of numerous studies have shown their efficacy in the treatment of various immune-mediated dermatological diseases such as atopic dermatitis, vitiligo, focal alopecia and psoriasis, etc.
The article presents the experience of treating adult patients suffering from a severe form of atopic dermatitis with the selective JAK-1 inhibitor upadacitinib. The observations presented are of particular interest due to the fact that the patients were treated with upadacitinib monotherapy. It should be noted that the drug is highly effective against itching. No adverse events (including the development of infectious diseases, hematological disorders) were registered during dynamic observation (according to the results of laboratory studies).
Keywords
Full Text

About the authors
Central State Medical Academy of Department of Presidential Affairs; Lomonosov Moscow State University, Medical Scientific and Educational Center
Author for correspondence.
Email: e.a.shatokhina@gmail.com
ORCID iD: 0000-0002-0238-6563
SPIN-code: 3827-0100
Scopus Author ID: 57189575975

MD, Dr. Sci. (Med.), Professor
Russian Federation, Moscow; Moscow
Central State Medical Academy of Department of Presidential Affairs
Email: dr.polonskaia@gmail.com
ORCID iD: 0000-0001-6888-4760
Russian Federation, Moscow
Central State Medical Academy of Department of Presidential Affairs
Email: syryseva.a@yandex.ru
ORCID iD: 0000-0001-9585-8373

ординатор кафедры
Russian Federation, Moscow
Central State Medical Academy of Department of Presidential Affairs; Lomonosov Moscow State University, Medical Scientific and Educational Center
Email: amichenko@mail.ru
ORCID iD: 0000-0002-2985-5729

MD, Cand. Sci. (Med), Assistant Professor
Russian Federation, Moscow; Moscow
Russian Medical Academy of Continuous Professional Education
Email: m.n.shatokhin@gmail.com
ORCID iD: 0000-0002-1285-7357

MD, Dr. Sci. (Med.), Professor
Russian Federation, Moscow
Central State Medical Academy of Department of Presidential Affairs
Email: kruglovals@mail.ru
ORCID iD: 0000-0002-5044-5265

MD, Dr. Sci. (Med.), Professor
Russian Federation, Moscow
Supplementary files
Supplementary Files
Action